• bride • maidstone • veil • wedding • weddingdress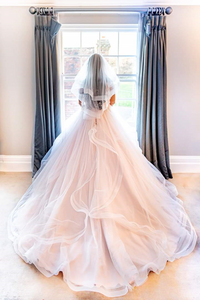 Let's be honest you've probably never worn one before and quite frankly when are you going to get the chance to wear one again! Does the idea of a veil feel daunting? Perhaps you've not really considered it before, or you think it's just too traditional. You've got to at least try some on though, right!? We are very much veil advocates over here but it's your wedding day and you need to feel comfortable.   Traditionally a bride may have worn a veil on her wedding day as a symbol of virginity and modesty. Religious brides would be unveiled...
---
• bride • elegant • eternity bride • felicity rose • thank you • wedding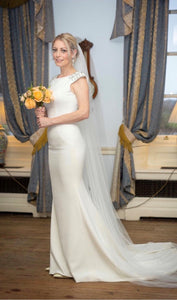 'Thank you so much for everything, it was the third one I tried on and the most perfect. Everyone at FR was so helpful.' Wow, thank you Ciara for your lovely words we hope you had the most magical day. From all of us at FR x Photo credit: Joe Howarth Photography
---
• eternity bride • felicity rose • stunning • thank you • wedding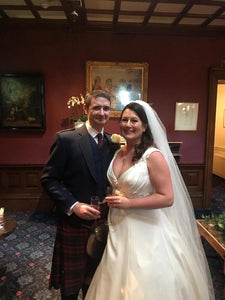 'My wedding dress and husband at the time the photo was taken...thank you FR! Xx' Liz it was such a pleasure to help you find your beautiful dress. You looked truly stunning, we are so pleased to welcome you to the FR family.