• bespoke wedding dress • Couture wedding dress • designer wedding dress • handbeaded wedding dress • kent • kings hill • maidstone • paddock wood • pen liv • sevenoaks • t wells • tonbridge • tunbridge wells • west malling

THE BRAND Bridal Collective is thrilled to present PEN·LIV, a new collection for brides looking for modern, couture gowns with a youthful, edgy and sexy vibe. As with all of the company's collections, a great deal of emphasis will be placed on craftmanship, fit, and affordability.   THE DESIGNER The design team behind PEN·LIV is led by the award-winning master designer and Artistic Director Kang Chun "KC" Lin, a graduate of the London College of Fashion, who brings an avant-garde inspiration to a timeless design aesthetic. KC has been designing bridal gowns for over 20 years, and he leads a team of...
---
• bride • maidstone • veil • wedding • weddingdress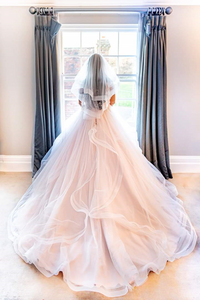 Let's be honest you've probably never worn one before and quite frankly when are you going to get the chance to wear one again! Does the idea of a veil feel daunting? Perhaps you've not really considered it before, or you think it's just too traditional. You've got to at least try some on though, right!? We are very much veil advocates over here but it's your wedding day and you need to feel comfortable.   Traditionally a bride may have worn a veil on her wedding day as a symbol of virginity and modesty. Religious brides would be unveiled...
---
• boutique • bridal • kent • maidstone • weddingdress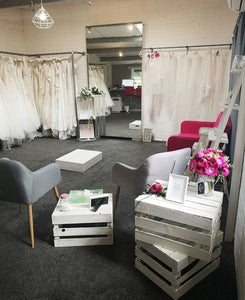 Our stunning boutique really is one of a kind. Nestled deep in the beautiful countryside our rural location means we are able to offer you a private two hour appointment with free parking aplenty. Our gorgeous shop was once a rundown barn with very little in the way of warmth and comfort although you would never know it now! The barn has been  transformed from a cold shell into a homely, fresh picturesque bridal boutique . The rustic charm is reflected in its decor with white wash brick work, wooden re purposed ladders adorned with sparkly accessories and wooden crate tables adding...
---
• dresshopping • felicityrose • maidstone • sayyestothedress • weddingdress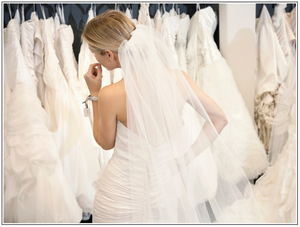 You've had the romantic proposal; you've updated all your social media to now say engaged and your top search is currently wedding dresses!!!! But where and when do you really start to look for your dream dress?