• bridal • bride • dresshopping • eternity bride • trend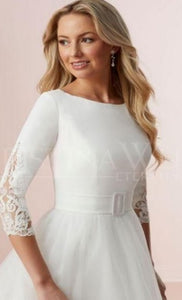 2022 Brides, we're talking to you! We've got all the inside information straight from the catwalk on everything you need to know about next seasons hot new trends, colours, styles, and bridal vibes.                      If anything, the last 18 months has taught us all to think a little more about what we want, and I for one am here for it! It's always lovely if your family and friends like all the ideas and plans you envisage for your big day, but as I always tell my brides it's not them wearing...
---
• boutique • bridal • kent • maidstone • weddingdress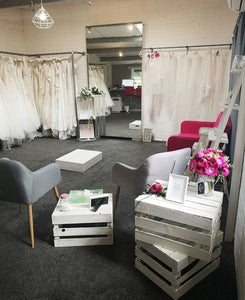 Our stunning boutique really is one of a kind. Nestled deep in the beautiful countryside our rural location means we are able to offer you a private two hour appointment with free parking aplenty. Our gorgeous shop was once a rundown barn with very little in the way of warmth and comfort although you would never know it now! The barn has been  transformed from a cold shell into a homely, fresh picturesque bridal boutique . The rustic charm is reflected in its decor with white wash brick work, wooden re purposed ladders adorned with sparkly accessories and wooden crate tables adding...